Reversible cardiomyopathy in a patient with Marfan's syndrome. Case report
Palabras clave:
Marfan's Syndrome, Arrhythmias, Heart Failure, Case Report
Resumen
Marfan´s syndrome is a multisystemic, autosomal dominant congenital abnormality of variable penetrance that affects the integrity of connective tissue. In the cardiovascular system, the dysfunction of the physiology of the aortic root and the myocardial fibrosis originates non-ischemic cardiomyopathy independent of valve lesions. Few data have been reported on the prevalence of arrhythmias and its impact on heart function. We present a 21-year-old man with Marfan's syndrome and heart failure with frequent supraventricular arrhythmias and aortic root dilation. After ablation in the posteroseptal area of the mitral ring and Tirone David Surgery, there was clinical improvement, the left ventricular ejection fraction increased dramatically from 33% to 46%, the left ventricular end-diastolic volume decreased from 90 ml/m2 to 77 ml/m2 and the NT-proBNP decrease from 1100 pg/mL at 180 pg/mL.
Descargas
Los datos de descargas todavía no están disponibles.
Citas
Zeigler S, Sloan B, Jones JA. The Pathophysiology and Pathogenesis of Marfan Syndrome. Adv Exp Med Biol. 2021;1348:185-206. doi: 10.1007/978-3-030-80614-9_8.
Gomes Coelho S, Almeida AG. Síndrome de Marfan revisitada – da genética à clínica. Rev Port Cardiol. 2020;39(4):215-26. 10.1016/j.
repc.2019.09.008.
Milewicz DM, Braverman AC, Backer JD, Morris SA, Boileau C, Maumenee IH, et al. Marfan Syndrome. Nat Rev Dis Primers. 2021;7(1):64. doi: 10.1038/s41572-021-00298-7.
Ezzeddine F, Jain V, Haq IU, Heinrich C, Asirvatham S, Kapa S, et al. Prevalence of arrhythmias in patients with Marfan syndrome. J Am Coll Cardiol. 2021;77(18 Supplement 1):237.
Higuchi S, Kim EJ, Gerstenfeld EP, Bibby D, Schiller NB, Hsia HH. Atrial and ventricular cardiomyopathy associated with premature atrial contractions: Speckle-tracking echocardiography demonstrates reversibility following successful ablation. Case Rep. 2022 Jan
;8(4):243-246. doi: 10.1016/j.hrcr.2022.01.001.
Hygrell T, Stridh M, Friberg L, Svennberg E. Prognostic Implications of Supraventricular Arrhythmias. Am J Cardiol. 2021 Jul 15;151:57-63. doi: 10.1016/j.amjcard.2021.04.020
Caorsi WR, Varela G, Tortajada G, Cortellezzi Z, Caorsi WR, Varela G, et al. Miocardiopatía inducida por arritmias. Rev Urug Cardiol. 2019;34(1):307-41. doi: 10.29277/cardio.34.1.21.
Liuba I, Schaller RD, Frankel DS. Premature atrial complex–induced cardiomyopathy: Case report and literature review. HeartRhythm Case Rep. 2020 Jan 8;6(4):191-193. doi: 10.1016/j.hrcr.2019.12.010.
Mah DY, Sleeper LA, Crosson JE, Czosek RJ, Love BA, McCrindle BW, et al. Frequency of Ventricular Arrhythmias and Other Rhythm Abnormalities in Children and Young Adults With the Marfan Syndrome. Am J Cardiol. 2018 Oct 15;122(8):1429-1436. doi: 10.1016/j.amjcard.2018.07.006.
Khan F, Ahmad M, Kanwal S, Payne J, Tsai S, Anderson D. Relatively Benign yet a Reversible Cause of Dilated Cardiomyopathy. JACC Case Rep. 2021 Jun 2;3(8):1081-1085. doi: 10.1016/j.jaccas.2021.04.004.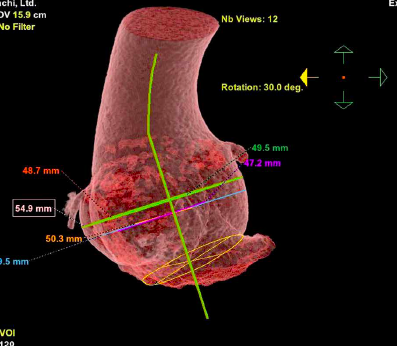 Descargas
Cómo citar
1.
Viñas-Mendieta AE, Cárdenas-Gallegos JK, Baltodano-Arellano R, Chipa-Ccasani F, Lévano-Pachas GC, Keirns C, Espinola-Zavaleta N. Reversible cardiomyopathy in a patient with Marfan's syndrome. Case report. Arch Peru Cardiol Cir Cardiovasc [nternet]. 30 de septiembre de 2023 [citado 9 de diciembre de 2023];4(3):127-31. isponible en: https://apcyccv.org.pe/index.php/apccc/article/view/309
Sección
Reportes de casos
Licencia
Derechos de autor 2023 La revista es titular de la primera publicación, luego el autor dando crédito a la primera publicación.
Esta obra está bajo una licencia internacional Creative Commons Atribución 4.0.