Ablación por radiofrecuencia en pediatría: características clínicas, electrofisiológicas y terapéuticas en un hospital pediátrico peruano
Palabras clave:
Taquicardia supraventricular, Ablación por catéter, Pediatría
Resumen
Objetivo. Describir las características clínicas, electrofisiológicas y terapéuticas en una población pediátrica con taquicardia supraventricular, sometida a ablación por radiofrecuencia. Materiales y métodos. Estudio observacional, descriptivo, retrospectivo, de niños admitidos para el tratamiento de taquicardia supraventricular en el Instituto Nacional de Salud del Niño durante 2018 a 2021. Resultados. Se recolectaron datos de 62 procedimientos, que correspondían a 59 pacientes (media de edad: 9,91 años, 61% varones), el 23% de procedimientos se realizaron en pacientes menores de 15 kg, y dos fueron en menores de 5 kg. El 63% de pacientes tenían un corazón estructuralmente normal, mientras que el 37% presentaban algún tipo de cardiopatía congénita, la más frecuente fue la anomalía de Ebstein. El grupo de medicamentos más usado fueron los betabloqueadores, principalmente el propranolol. Entre las arritmias tratadas, 21,7% tuvieron síndrome de preexcitación, 33,3% portaban al menos una vía accesoria oculta, 5% correspondían a taquicardia reciprocante permanente de la unión, 5% a taquicardia intranodal, 11,7% taquicardia atrial, 10% flutter atrial, 5% tuvieron otros tipos de taquicardia y en cinco casos no se indujo taquicardia. De la totalidad de procedimientos, 76% correspondían a estudio electrofisiológico y ablación, cuatro pacientes recurrieron. Conclusiones. El sustrato de taquicardia supraventricular más frecuente en pacientes pediátricos fue la presencia de alguna vía accesoria. La ablación con catéter de radiofrecuencia pudo ser aplicado en estos pacientes con una alta tasa de éxito y una baja tasa de complicaciones.
Descargas
La descarga de datos todavía no está disponible.
Citas
Brugada J, Blom N, Sarquella-Brugada G, Blomstrom-Lundqvist C, Deanfield J, Janousek J, et al. Pharmacological and nonpharmacological therapy for arrhythmias in the pediatric population: EHRA and AEPC-Arrhythmia Working Group joint consensus statement. Europace. 2013;15(9):1337-82. doi: 10.1093/europace/eut082.
Tunca Sahin G, Ozturk E, Kasar T, Guzeltas A, Ergul Y. Sustained tachyarrhythmia in children younger than 1 year of age: Six-year single-center experience. Pediatr Int. 2018;60(2):115-21. doi: 10.1111/ped.13445.
Wren C. Concise Guide to Pediatric Arrhythmias. 1st ed. Oxford:Wiley – Blackwell; 2011.
Richardson C, Silver ES. Management of Supraventricular Tachycardia in Infants. Pediatr Drugs. 2017;19(6):53951. doi: 10.1007/s40272-017-0254-0.
Balaguer Gargallo M, Jordán García I, Caritg Bosch J, Cambra Lasaosa FJ, Prada Hermogenes F, Palomaque Rico A. Taquicardia paroxística supraventricular en el niño y el lactante. An Pediatría. 2007;67(2):133-8. doi: 10.1016/S1695-4033(07)70573-8.
Vos P, Pulles-Heintzberger C, Delhaas T. Supraventricular tachycardia: an incidental diagnosis in infants and difficult to prove in children. Acta Paediatr. 2007;92(9):1058-61.
Gándara Ricardo JA, Santander Bohórquez D, Mora Pabón G, Amaris Peña Ó. Taquicardias supraventriculares. Estado del arte. Rev Fac Med. 2016;64(1):111-21.
Chu PY, Hill KD, Clark RH, Brian Smith P, Hornik CP. Treatment of supraventricular tachycardia in infants: Analysis of a large multicenter database. Early Hum Dev. 2015;91(6):345-50. doi: 10.1016/j.earlhumdev.2015.04.001.
Josephson M, Wellens H. Differential Diagnosis of Supraventricular Tachycardia. Cardiol Clin. 1990;8(3):411-42.
Hermanni M, Marcano E, Sparano A, Machado L, Guerra Y, Akel G, et al. Taquicardia supraventricular en pediatría. Presentación clínica y manejo. Experiencia del servicio de cardiología hospital de Niños JM de los Ríos. Caracas, Venezuela. 2001-2011. Arch Venez Puer Ped. 2011;74(4):143-50.
Gozar L, Marginean C, Toganel R, Muntean I. The role of echocardiography in fetal tachyarrhythmia diagnosis. A burden for the pediatric cardiologist and a review of the literature. Med Ultrason.2017;19(2):232. doi: 10.11152/mu-892.
Dorostkar PC, Silka MJ, Morady F, Dick M. Clinical course of persistent junctional reciprocating tachycardia. J Am Coll Cardiol. 1999;33(2):366-75.
Gonzales C, Scavée C. Long RP Tachycardia in a Toddler with Dilated Cardiomyopathy: What is the Mechanism? Insights Pediatr Cardiol. 2016;1(1):1-4.
Taguchi N, Yoshida N, Inden Y, Yamamoto T, Miyata S, Fujita M, et al. A simple algorithm for localizing accessory pathways in patients with Wolff-Parkinson-White syndrome using only the R/S ratio. Journal of Arrhythmia. 2014;30:439-443.
Hill AC, Silka MJ, Wee CP, Bar-Cohen Y. Characteristics of Decremental Accessory Pathways in Children. Circ Arrhythm Electrophysiol [Internet]. Noviembre de 2016 [citado 10 de septiembre de 2021];9(11). Disponible en: https://www.ahajournals.org/doi/10.1161/CIRCEP.116.004190
Losek JD, Endom E, Dietrich A, Stewart G, Zempsky W, Smith K. Adenosine and Pediatric Supraventricular Tachycardia in the Emergency Department: Multicenter Study and Review. Ann Emerg Med. 1999;33(2):185-91.
Rohit M, Kasinadhuni G. Management of Arrhythmias in Pediatric Emergency. Indian J Pediatr. 2020;87(4):295-304. doi: 10.1007/ s12098-020-03267-2.
Montañez R, More L, Mendoza P. First catheter ablations in the Ministry of Health system of Peru: Report of the initial experience. Int J Cardiol Heart Vasc. 2019;24:100402. doi: 10.1016/j.ijcha.2019.100402.
Kang KT, Potts JE, Radbill AE, La Page MJ, Papagiannis J, Garnreiter JM, et al. Permanent junctional reciprocating tachycardia in children: A multicenter experience. Heart Rhythm. 2014;11(8):1426-32. doi: 10.1016/j.hrthm.2014.04.033.
Srinivasan C, Balaji S. Neonatal supraventricular tachycardia. Indian Pacing Electrophysiol J. 2019;19(6):222-31. doi: 10.1016/j.ipej.2019.09.004.
Refaat MM, Scheinman M, Badhwar N. Narrow Complex Tachycardia. Card Electrophysiol Clin. 2016;8(1):67-9. doi: 10.1016/j.ccep.2015.10.006.
Prabhu MA, Anderson RD, Sparks PB. Supraventricular tachycardia with abrupt onset and termination: What is the mechanism? J Cardiovasc Electrophysiol. 2018;29(11):1584-7. doi: 10.1111/jce.13672.
Aykan HH, Karagoz T, Akin A, Irdem A, Ozer S, Celiker A. Results of radiofrequency ablation in children with tachycardia-induced cardiomyopathy. Anadolu Kardiyol Derg Anatol J Cardiol. 2014;14(7):625-30. doi:10.5152/akd.2014.4937.
Chiu S, Wang J, Lu C, Wu K, Tseng W, Wu M. Electrophysiology Study for Complex Supraventricular Tachycardia in Congenital Heart Disease Patients With Single‐Ventricle Physiology. J Am Heart Assoc. 2016;5(11):e004504. doi: 10.1161/JAHA.116.004504.
Swiderski J, Lees MH, Nadas AS. The Wolff-Parkinson-white syndrome in infancy and childhood. Heart. 1962;24(5):561-80.
Herranz Barbero A, Cesar S, Martinez-Osorio J, Margarit A, Moreno J, Campuzano O, et al. Long-term outcome of neonates and infants with permanent junctional reciprocating tachycardia. When cardiac ablation changes natural history. J Electrocardiol. 2019;56:85-9. doi: 10.1016/j.jelectrocard.2019.05.006.
Schleich JM, Vaksmann G, Khanoyan P, Rey C, Dupuis C. [Permanent junctional reciprocating tachycardia in children and adolescents. Efficacy of medical treatment]. Arch Mal Coeur Vaiss. 1992;85(5):553-9.
Lucet V, Do Ngoc D, Sidi D, Batisse A, Fidelle J, Coumel P. [Medical treatment and long-term development of permanent reciprocal tachycardia in children. Apropos of 10 cases followed for 11 years]. Arch Mal Coeur Vaiss. 1985;78(2):210-216.
Reyes W, Varela G, Tortajada G, Cortellezzi Z. Miocardiopatía inducida por arritmias. Rev Urug Cardiol. 2019;34(1):122-9.
Kylat RI, Samson RA. Permanent junctional reciprocating tachycardia in infants and Children. J Arrhythmia. 2019;35(3):494-8. doi: 10.1002/joa3.12193.
Hornik CP, Chu PY, Li JS, Clark RH, Smith PB, Hill KD. Comparative effectiveness of digoxin and propranolol for supraventricular tachycardia in infants. Pediatr Crit Care Med. 2014;15(9):839-45. doi: 10.1097/PCC.0000000000000229.
Barton AL, Moffett BS, Valdes SO, Miyake C, Kim JJ. Efficacy and Safety of High-Dose Propranolol for the Management of Infant Supraventricular Tachyarrhythmias. J Pediatr. 2015;166(1):115-8. doi: 10.1016/j.jpeds.2014.08.067.
Smith RT, Gillette PC, Massumi A, McVey P, Garson A. Transcatheter ablative techniques for treatment of the permanent form of junctional reciprocating tachycardia in young patients. J Am Coll Cardiol. 1986;8(2):385-90.
Balaji S, Gillette PC, Case CL. Successful radiofrequency ablation of permanent junctional reciprocating tachycardia in an 18-month-old child. Am Heart J. 1994;127(5):1420-1.
Gaita F, Haissaguerre M, Giustetto C, Fischer B, Riccardi R, Richiardi E, et al. Catheter ablation of permanent junctional reciprocating tachycardia with radiofrequency current. J Am Coll Cardiol. 1995;25(3):648-54.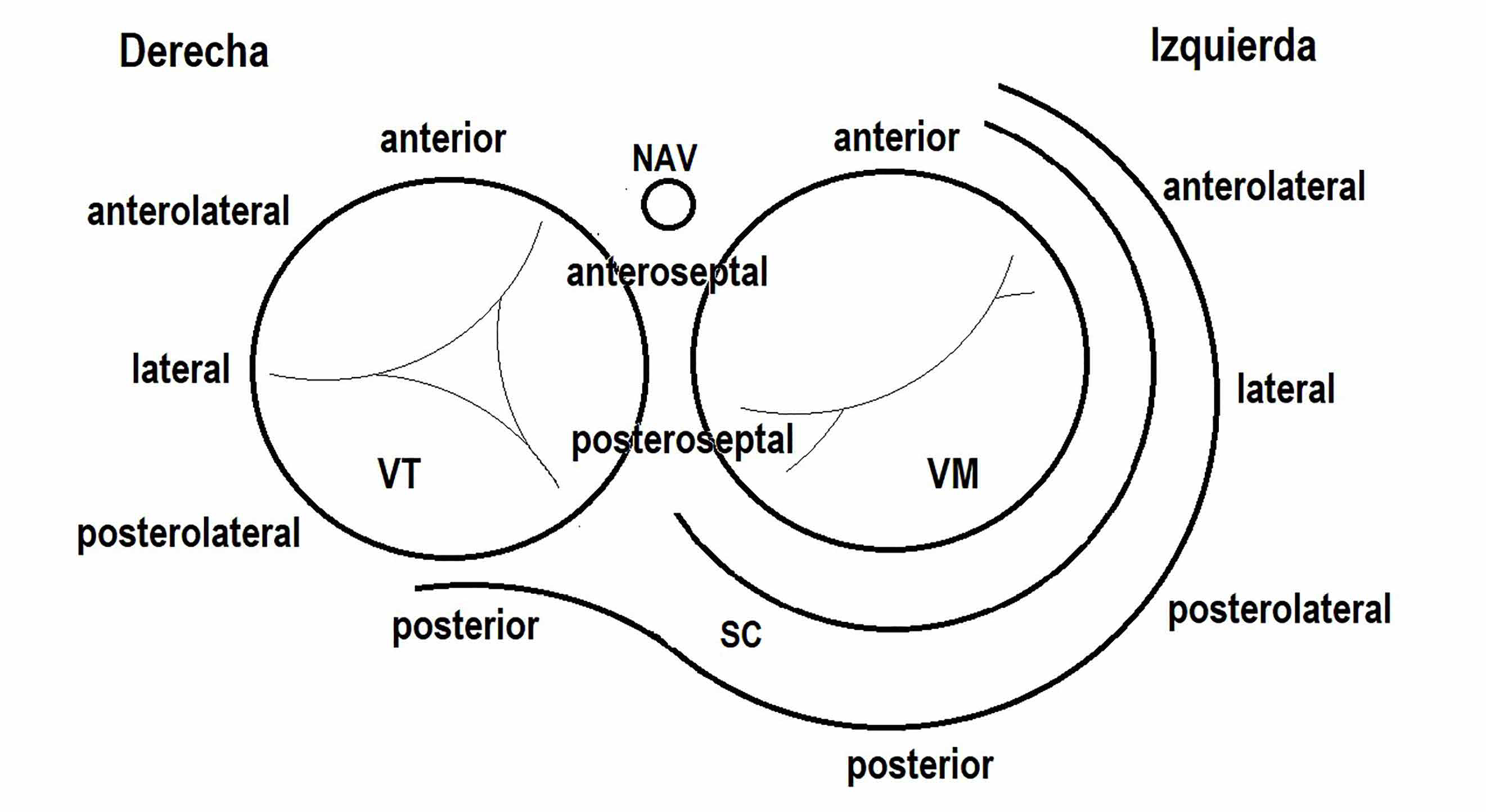 Cómo citar
1.
Melgar Quicaño LA, Chipa Ccasani F. Ablación por radiofrecuencia en pediatría: características clínicas, electrofisiológicas y terapéuticas en un hospital pediátrico peruano. Arch Peru Cardiol Cir Cardiovasc [Internet]. 27 de diciembre de 2021 [citado 17 de enero de 2022];2(4):219-26. Disponible en: https://apcyccv.org.pe/index.php/apccc/article/view/167
Sección
Artículos originales
Derechos de autor 2021 La revista es titular de la primera publicación, luego el autor dando crédito a la primera publicación.
Esta obra está bajo licencia internacional
Creative Commons Reconocimiento 4.0
.